9
min read
Did the title already give this out? Well, I'm sure you're no novice to the trendy saying "Everyone is going through a lot". And how hilarious can it get when you stumble on a further read… "Go through it, it's your turn, dont disturb us"? While this statement has a way of cracking at least a single rib of mine and in fact serves a not literal consolation hug when I'm walking the shadows of what the society reckons as a pedestal for success, sometimes I pause to think. Is it just a phase for everyone? Of course not! For some, the struggles only ascend different phases, a light at the end of the tunnel is but a mirage. Success to these ones have become a necessary evil… and you know what their first crime is? Being the first son and to add salt to injury, the first fruit of their parents. A mantle whose glory shuffles amid a biological and societal curse. 
As it is naturally impossible for me to follow in the wake of experiences meted on first sons and narrate from a first person's view, I decided to invite three over to reveal their raw share of the burden ever since they kissed mother earth welcome. I categorize their submissions as a blend of the seemingly privileged, the early disadvantaged, and the race as seen even in teenage hood. Together, they give a varying exposure of what first sons are burdened with. Let's proceed from the middle. 
The Early Disadvantaged (Henry)
"I'm sorry, but my mum advised me not to date first sons because they have 'too many' responsibilities" This utterance formed part of the pixels that lead to the fatal end of Henry's first love affair, and as much as persuasion could have bought him some time, how much longer could she keep up with cuddling empty promises? 
Stay Updated for Daily Juices, Click Here To Follow Us On Twitter
Deep down, I knew she had a valid point, cause my siblings would always call me to attend to their needs financially. Any sane thinking lady would ask herself questions like; how soon would this man be able to stand without staggering on both feet? Can he give me the life I want knowing his family's burden? Would this still be our reality when we get married? 
It's a cold world for men and an utterly frozen one for first sons like myself. I don't come from a rich family. We are not rich, neither are we poor. We are trying our best. My late father never regarded education, he was a driver before he died, and likewise his other brother, except his twin who stands out as a businessman. As God would have it, I am the first graduate in my family, not just my nuclear family, but my extended family too. Since I lost my dad, I've multitasked being a father & brother to my siblings and husband to my mum. The reason I haven't started living on my own is because I live for my family. Any revenue I get from whatsoever business I do, I channel it to my family. I've been hustling since age 11 when my father died, I recall in Jss2 how I always went to school with a hammer and nails to help my classmates fix their broken lockers at the rate of N150. I had no choice, if I didn't do it, I'll be hungry and likewise my siblings too. Mehn leave talk o, the hustle don tey. 
My mother has made herself a promise that all her children are going to be graduates and as God would have it, our last born, my only sister, is in her first year in the university. Coupled with the numerous challenges living in Nigeria brings my way, the burden of the first son seems unending especially for a young man like myself in his late 20's. It's rather ironic how my siblings see me as an answered prayer not minding how the shoes pinch. I always give in to their demands, maybe not everything but at least to a percentage. I've had to make strange sacrifices just to put food on the table, for instance, last year I drove a car from Lagos to Asaba just to earn small money. I mean this is not a bad thing, but I drove it at night , I left at 12 am and arrived in Asaba at 6am. We drove in a convoy. Normally I wouldn't take the risks knowing the epileptic security situation in Nigeria, but thinking of what problems the money would solve in my family, I'm moved.
For Evening Juices, Click Here To Follow Us On Instagram!
As the leader of the pack, how I behave also affects my siblings, which is why I strive to be well behaved. They look up to my achievements and dread making mistakes I made. Sometimes I wish that life played out differently, not in a way that avoids me being the first son but in a way that I was buoyant enough to help one person to financial liberation and that person helps another, and before you know it everyone would be okay. Unfortunately the dice doesn't roll in this direction. 
My mum often tells me to calm down that what is meant for you would come . But she has no idea how it is to be set as a yardstick for success when you're not successful even a bit. I live for the day when my mum would be greeted with the question "How is Henry? Does he have a job yet?" and there goes my mum, responding with pride and utmost happiness. I know I'm not supposed to pay no mind to the pressure, but personally, I feel the need to. I want to shoulder these responsibilities. The title of being the first son pressures me to succeed. I just want to succeed by all means. 
The Race As Seen Even In Teenage Hood (Oluwole)
It's how I'm always expected to be the smartest one among my siblings, albeit I'm still young and under my parents' care. "You are not meant to be this densed, you are the first child", I often got this remark from my teachers and peers at any slight misbehavior I projected in college. Whew! The last time I checked, no man had all the answers, so why me?? Oluwole screams.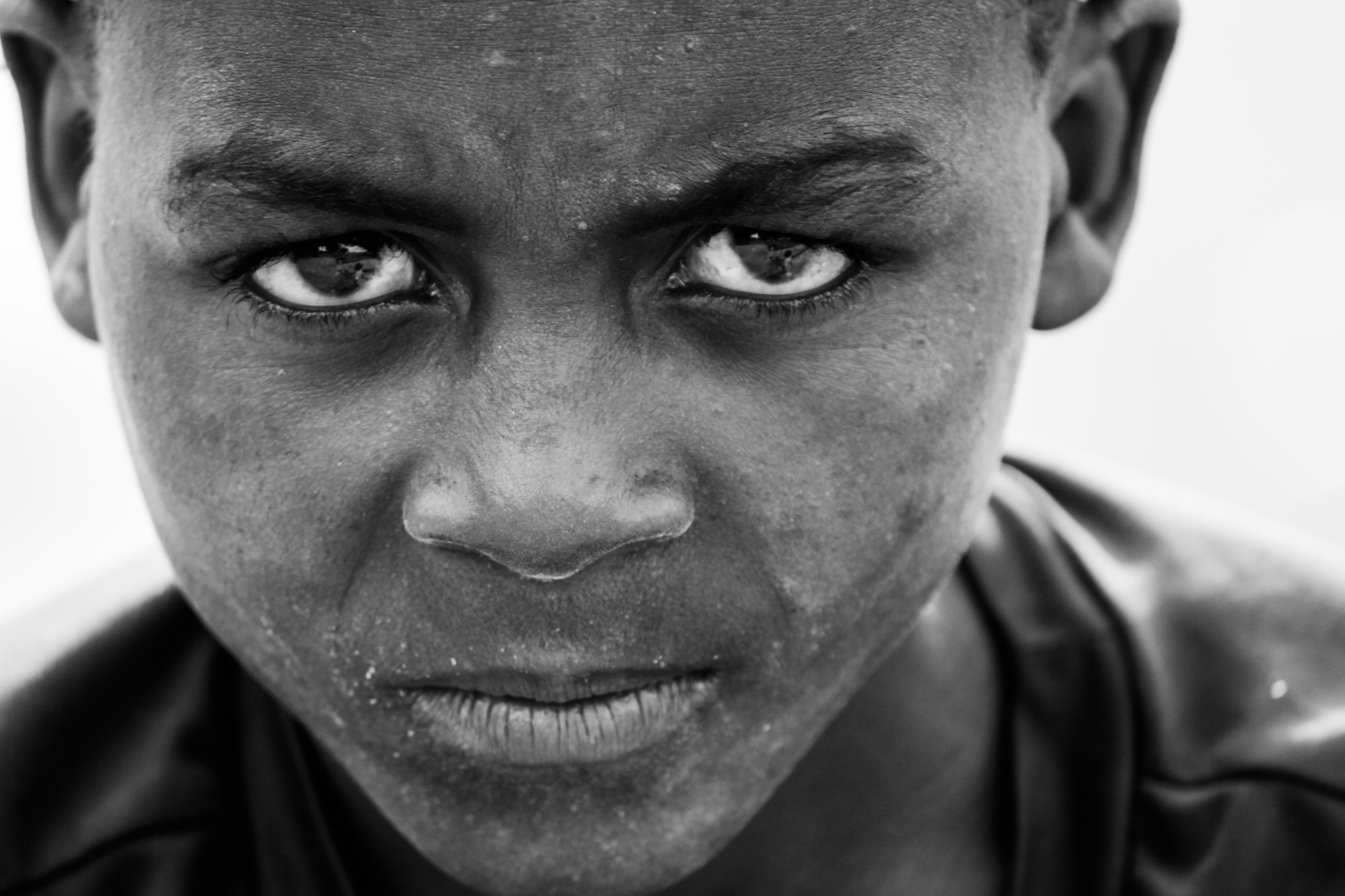 I have two siblings (male and female), my Mum works as a medical staff of TCN and my Dad works from home (well IDK what he actually does). Both parents are not strict, meaning I have some freedom, privacy and love from them but I am introverted and that means I do not share anything in detail with my parents aside from academics. Now you see the root of my own pressure. According to my parents I am supposed to be great at my academics, better than everybody. But unfortunately, my brain can only take what it can, thankfully, their expectations have been lowered to "at least, do not get less than a C in any subject". 
My parents do not compare me to my siblings but I am expected to take care of the house well while my siblings can slack off. I must show great leadership. As the first, I am automatically responsible for myself and my siblings behavior as long as I can control it. My siblings can be infuriating sometimes but my parents encourage me to take full responsibility for their misdeeds. If my brother wants to beat the shit out my sister I have to separate and vice versa. It is not always easy because I could get hit too and I might have difficulty not slapping the hell out of them. 
I loathe the fact that people assume that because one is a firstborn child, he has a higher IQ than the later born siblings or peers. Another assumption is that it influences personality traits and is less likely to be rebellious. I'm yet to find the correlation between birth order and IQ ratings and also being less rebellious is not true as I question absolutely anything.
For Discussions and Bants, Click Here to Join Our Telegram Channel / Chatroom
I don't really know what I want to do with my life but I dream of becoming a pro football player but I study computer science. I just want to be successful at any path life takes me. I have struggled with academia for a long time and the improvements I have made with my studies have been as slight as the improvements of FIFA games since 2016. I also can be insolent or nonchalant about serious issues sometimes, plus some social awkwardness. The firstborn "title" is nothing to me.
The Seemingly Privileged (Uche)
Does being born with a silver spoon make the math math? Let's hear from Uche…
Growing up with three siblings (two male & one female), we had everything we wanted. My dad is a trader who frequently travels. When we were kids, he would appease us with lots of latest toys and other goodies. I didn't know there was a thing as pressure until I journeyed into the university and blended with different kinds of people. I wouldn't have believed if anyone told me at 20, they had to cater for their own fees and meals. These experiences as well as interactions  I witnessed changed my perception about life, I knew I had to level up. 
For Evening Juices, Click Here To Follow Us On Instagram!
I desire to surpass my father's achievement. He started trading at age 17, made a lot of money and by 21, he had gotten his first car, renovated his family house and progressed well in importation of Jewelries and clothes, and good sales in Engine Oil. I'm in my mid 20's and I haven't scratched the chronicles of his achievement, ain't I a joke? Truth be told, my parents do not care. My father always advises me to calm down and says that the economic situation in our era is way different from his.  
Read: Rare Insecurities, Embracing the Bald Curse
The pressure comes from knowing that we are both getting old (My father and I). I feel like I need to make my own money to take care of him and my mum. You may say isn't his wealth a fall back plan? Well anything can happen, and I would want to be prepared financially. 
Stay Updated for Daily Juices, Click Here To Follow Us On Twitter
Guess what?! as the first Son, I'm expected to marry from my village, not just my state o, but from my village. It's a price I must pay. I spoke to my mum about this and she's not open to me marrying outside my village, let alone outside Anambra state. Yes, I'm from Anambra, guess my statement seals your belief on the speculations/statements on the timeline about Anambra men being mummy's boy lol, that's not true o. I feel it lacks spice to marry someone from the same village, we would see how it goes though.
Is It Truly To Live?
Like I said earlier, to some, the hustle gives room for no breather. A first born who is equally a first son is like an octopus with many legs, shouldering different tasks at once. Talking to these men, I could not relate 100% and I am sure quite a number of you reading cannot relate vividly too. That's because it takes experience to relate vividly.  
For Discussions and Bants, Click Here to Join Our Telegram Channel / Chatroom
On this note, I'd like to rub minds with you. In your opinion, how can first sons feel invincible to the pressure? How can they navigate it better? Do you agree that to truly live as the first son one must shoulder responsibilities? If you're a first son/child reading this, I'd like to hear of your share of experience too. What is it like and how are you able to put your head above the water? If you do not fall in the aforementioned category, your opinion matters too. Consider this an opportunity to recall sacrifices from that pillar of support sibling in your family. How have they impacted your life in the past years and what advice would you give them? Leave your comments below 🙂👇👇.