9
min read
If you asked 10 men if they're open to date a virgin lady, 7 of them are sure to slap you back with a resounding 'NO'. Or maybe it's all bants when social media is involved huh? Well, I decided to arrive at a bit more practical statistics via our Instagram handle, where I created a poll that read "Guys!! Have you ever disvirgined a lady before?" and tell you what, the result left my jaw ajar. I expected that the number of NO's would be a far mile away from the "YESES" but could you believe that out of 49 votes, 22 men voted YES?! At this finding, I felt a better justification was to press further, seeking information bearing more depth that either verifies or nullifies certain popular opinions about female virginity.  
Contrary to how the internet is flooded with ladies telling stories about their first sex experience, and men doing same also, I decided to flip the script– telling the stories from the other parties POV. What goes down when a man decides to have sex with a virgin lady ? I sought to explore majorly the emotional/psychological state of the man during the phase (before & after). How long was the wait? How long did it take to attain full penetration? Were they at any point scared? What were the emotions felt during and after? Did the relationship get better or awkward? Would they do it all over again?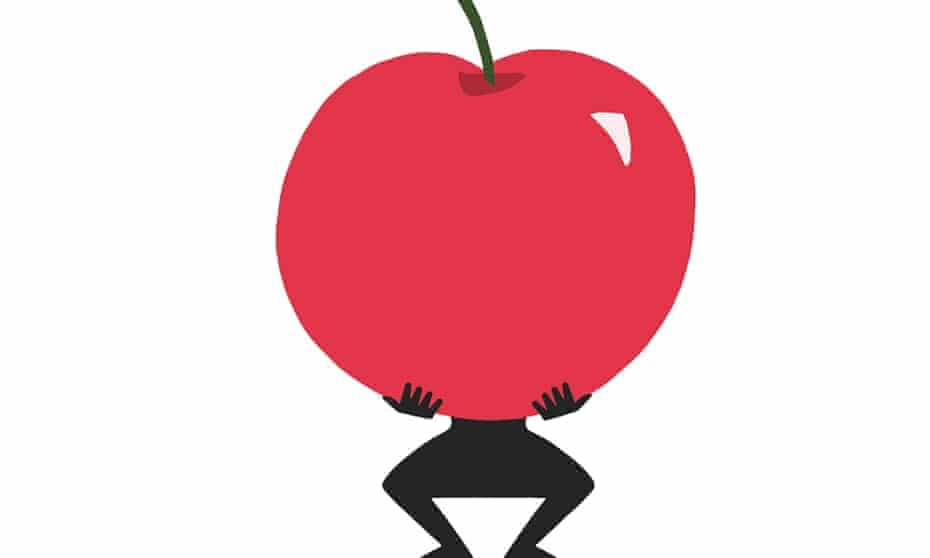 Hey Mutterer, below, 3 men share their experience with me. While the emotions portrayed in all three is not a guaranteed mutual feeling for every man, I hope that you find something to hold on to. 
Peer Pressure
I was 22 and she was 18, we were both virgins. One time she came home from school and suggested we tried, I told her I couldn't because I hadn't done a thing like that before but she insisted, adding that she has heard lots of stories from her friends in school about how they enjoy sex with their men and was eager to know what it feels like. I remember telling her she was too young and I couldn't do it because I was a novice. After much pressure I gave in. 
Stay Updated for Daily Juices, Click Here To Follow Us On Twitter
The first day we tried, it was backbreaking. She kept crying due to pains and my big dick wasn't helping, it made it worse. I couldn't bear seeing her in pain so I insisted we stopped, but she wasn't having it. Very determined. She cried even harder and asked that we continued. However, the long try still wasn't successful so we fixed another date. 
Before our next meeting, I avoided her, to be sincere, I was hell scared. I didn't want another round of seeing a woman in pain. Also the thought of blood made me even more scared. However, we fixed a date when no one was home. Before this, I used my phone to research some helpful tips on google, and tell you what, I got a whole lot of tips.
For Further Discussions and Bants, Click Here to Join Our Telegram Channel / Chatroom
From my research, I deduced there was no need to rush to penetrate, but it had to be gentle. Start from kissing and caressing and then thorough romance so that she can be wet enough and yearn for the penis. So I followed the script judiciously. I started kissing her from her neck, down other parts of her body. I touched her intensely and intermittently used my hands to caress her clits. I would have tried cunnilingus cause it was among the tips but I had no idea how to at the time. As stated, she started to yearn for the dick so I proceeded.  Although very wet, she still retreated when I sought entry and when I tried using my fingers with hopes that it was a better option she appeared even more scared. I was only able to get as far as her clitoris and revolver. It was like a tug of war. 
Now this time she's even more wet…I tried with my dick and boom! I was in, I penetrated the hymen. The whole process took close to 2 hours, there was a little blood and she started crying. I got confused and reached to clean her up and console her. She pushed me away and asked me to leave her alone. I didn't know what to do, but she kept on crying and crying.  I was confused but left. The following day and after, she was avoiding me and wouldn't speak to me. I was so confused, I mean, she wanted it and now this??
After about three days,  she called me and apologized. She said she was happy she felt like a lady and at the same time sad. Sad because her friends in school also told her that when a man has sex with a lady for her first time he would leave her. I assured her that I liked her and she was also my first. I promised her that our love would wax stronger, and really it did, we grew so in love. Going forward we tried severally and for some reason, it was like she got addicted. She'll ring my phone virtually everyday for us to have sex, we had sex like five times in a week. She also became clingy, called me at all times and said she just wants to hear from me. I could see she was in love or maybe more in love with the sex. I loved her quite all right but hers was more. It was like I used jazz on her.  I wont lie, the sex made our relationship awkward. However, I left for university and lack of communication created a huge gap. She found someone else and reduced the attention towards me. The rest is history.
She Didn't Tell Me She Was A Virgin
She was a friend to my cousin. We always met at the village at the end of the year, she comes in on the 31st to leave on the 3rd of January, while I normally stayed for a week or more sometimes. We had been dating for like three years, and the sexual aspect was just kisses and smooching. 
On the d-day, we left for the village school outside the village, which was our normal spot for making out. She was in jeans with an iron belt and white top. We started making out and it was intense and we decided to take it further. Prior to this, we had never discussed the issue of virginity, I didn't even think she was a virgin because she stays in Bariga. First, It was very difficult to get rid of the belt, it took like 45mins to do that and pull off the jeans, after which I reached for the condoms in my wallet while we both laid on the floor. I tried to penetrate and noticed that she was in pain and was crying all through. When I was done, I noticed blood stains which were visible on the white pant she wore. I asked her and she confirmed she was a virgin. She kept crying, so I had to pet her for up to an hour. I was begging the whole time because she said I was too rough on her. 
However, she stopped crying and told me to tell her I love her, which I did. She then insisted for one more round, although I was tired and just wanted to sleep but I had to do it for her. We went to the back of the church which was not far from the school to have a quick doggy, it was lovely and she enjoyed it. She kissed me deeply immediately we were done and we both went to our various hut. She left before I woke up. We saw a year later and we continued but lost touch after then.
"I Think I'm Ready"
We were both in love, and had been dating for like a year. She'd talk about some pretty racy shit cause she was into a lot of erotic fiction. We'd mess around, kiss and engage in a lot of oral sex and I'd play with her pussy, but that was about it. I did my best to not pressure her though but still body no be firewood…and she was sexy AF(still is).
One time we were bathing together, I got carried away and tried going pass our normal routine…mehn! it wasn't funny, I spent the night apologizing because she was in pain. Times where we had normal couple issues she'd always attribute my "behavior" to the fact that we hadn't had sex bla bla…but I was faithful. I actually loved her and really enjoyed her company so it was only natural for me to perish ideas that involved being with someone else.  
The D-day was pretty weird lol…I had just resumed for the semester and didn't tell her cause I wanted to surprise her (I know…romantic b.s) I went to the house of a mutual friend of ours and as expected I met her there, so yeah the surprise went well. We went back to my place that evening and started our usual make out, then oral sex which I was pretty okay with and then the shocker…she said, "I think I'm ready". I recall asking her like five times  to be sure to avoid messy stories later on. 
Stay Daily Juices, Click Here To Follow Us On Twitter
The first few seconds-minutes were a bit of a struggle but with the help of trusty ol' baby oil we conquered, lol. I did my best to help her through it all by asking her when to stop or if I should pull out. Eventually after a couple thrusts we got the hang of it. I could tell it was still a bit painful for her but I kept on reassuring her and It felt really great for me. We both didn't cum though but it lasted about 15-20 mins and there was just a little patch of blood on me afterwards. We bathed and slept in each other's arms.
The next day we did it again and this time it was better. The only issue was she was getting sore which was majorly my fault cause I hadn't gotten used to her tempo. Like we got mad closer after it, and she became a freak. We got to experience all the sex styles she'd been reading and also more open to my ideas.  One time she rode me on the decking of an uncompleted apartment close to my place in the view of the full moon and shit. It was wild because that was the spot guys usually smoked. We almost got spotted then we went downstairs into one of the uncompleted rooms and finished there. 
We had great sexual chemistry and moving on from her was really hard cause I was totally invested in her emotionally, physically, mentally and sexually. But I guess we just had to let go at one point. Met up again late last year (we were both single) and the sex was still top notch. If presented with the chance to do it again, I'll change the settings and make it a bit more romantic, other than that I'll gladly do it again.
My One Cent
Like I stated at the opening, my reason for doing this was to actually see through at least a fraction of what goes on in the minds of men when it comes to disvirgining a lady. Frankly, I feel that looking back, the men reckon it was a beautiful moment shared, especially the third story, who also according to his embellished description was a player but found something to live for. This equally proves that the 'hard guy' syndrome can become a melted mountain with the right one. 
For Further Discussions and Bants, Click Here to Join Our Telegram Channel / Chatroom
Also importantly, another popular opinion I wanted to verify with this is the statement "Do not have sex with a virgin lady, cause they become clingy", story one gives me my answer. Then there is the statement "Avoid virgin ladies because they'll suck in bed"… the three stories especially the last all debunk this. 
Guess what, I also ran a poll for the ladies, I asked "Ladies!! Do you sometimes regret the circumstances surrounding losing your virginity?" 48 voted YES and 39 voted NO.
Hmmmm… on this note, I'll conclude by asking the following questions; To the men, having read these stories, would you be willing to date a virgin lady? What are your reservations about virginity? And if you have dated one before, what was the outcome? To the ladies, prior to losing your virginity, were you ever shy to say you're one or proud of it?  Mind sharing your experience too, be it regret or joy? Also if you haven't scratched this surface, why so? This should be interesting but mostly enlightening for all of us. Kindly leave your comments below 🤗👇👇.