7
min read
Maybe I missed a step at becoming a lesbian…just maybe.  Attending an all-girls school was fun but looking back now, it could have turned out to be what I love to call 'A temporary situation deciding the fate of one's entire existence'.
Stay Updated! Click Here To Join Our Telegram Channel
We were only girls, girls who apart from learning together carved our social and emotional sphere around each other. What do you think happens to a child who to some extent is exposed to some romantics on TV and doesn't find themselves around the opposite sex to at least look piercingly into their eyes? Social and emotional unjust!
No! I didn't kiss or shift a girl's panties but like I said I missed a step. Living without boys but knowing they existed was social torture which was why some of us were curiously impatient to wait until we were out of the 'elementary prison' (boarding house). Some were bold enough to try it out with the same sex, some like me underwent a recurrent emotional torment in the heat of some occurrences.
On some occasions, the vile demon living in my mind calls my bluff with an inciting tone saying "Kiss her! Kiss her! I know you want it. I see the way you feel for her, she feels the same too. Give it a shot." and then the other, the benevolent angel breathing in my mind debates the offer by berating me… "You know what happens to lesbians here… INDEFINITE SUSPENSION! And the stigma, you better not try it". Despite that the blood running through my veins dashed their feet sometimes on a bump, yet my angel always preserved the better part of me; ensuring I was well behaved throughout the time.
 We improvised the absence of boys in many ways but acted like we didn't know it was what we were doing (maybe we didn't). Every girl was protective of their own best friend like it was some sort of a severe boy-girl relationship. If any girl as much as sniffed an inch closer to another girl's close friend, the whole school gave her the bad title, 'snatcher'. Some had dirty dealings under the duvets but weren't caught though (not me🙃), unfortunately, smartness is not a parcel given to every man, there was 'a caught' for some who were immediately spooned out of school with an indefinite suspension.
We had 'fixes', a concept of match-making. A senior girl student is fixed with a doppelganger junior girl student, usually, a class below to become friends and care for each other like sisters. It was a thing. If no one looked like you then sorry! you won't be merged. I had my fair share of the cut but she was meek and very uninteresting sadly, so it felt like butterflies had no business in my corner. But some others enjoyed the fun and yeah a special kind of affection brewed.
Lest I forget, the pen pals. A middle man (student) links you up with someone else and you both exchange notes of love and care and after a solid relationship is formed, you decide to finally meet each other and continue being friends. More like a blind date but pens replaced phones.
Caught in all these, I felt something for every one of these girls who at some point crossed my routine. There was more to the platonic appeal than meets the eyes.  There were times where I felt tempted to want to touch them in severe ways or maybe steal a kiss. I was so sure they wouldn't resist, especially my pen pal, who drove my urges more than the rest of the girls. Most nights we will lie together on the mini foam facing eye to eye, inhaling each other's carbon dioxide while having a conversation. To me it wasn't just a mere conversation, I felt something different but like a dog on a leash, I could only charge beyond its leash length (the fear of suspension kept me in check🥶). I bet she felt the same way too and like me, she was not bold enough to take the risk, and even if we were on the same wavelength, what if we get caught?
 Other provoking urges showed itself from time to time. In the holding of hands and walking together from prep, in the reconciliation with a fellow girl who we stopped speaking to for months…the comebacks always felt like it needed makeup sex to solidify it.  I always found myself so clingy and so glad that we are back. 
I still have a vivid memory of bathing together with a friend in the bathroom in Jss1 and we had a funny play of sizing our little breasts with our hands. We wanted to know who got it bigger so we did a subtle squeeze on each other's boobs and laughed while at it. We acted ignorant like it meant nothing but deep down I felt something sensual, sure she felt it too judging from the look in her eyes. We never spoke of it afterward though🥴.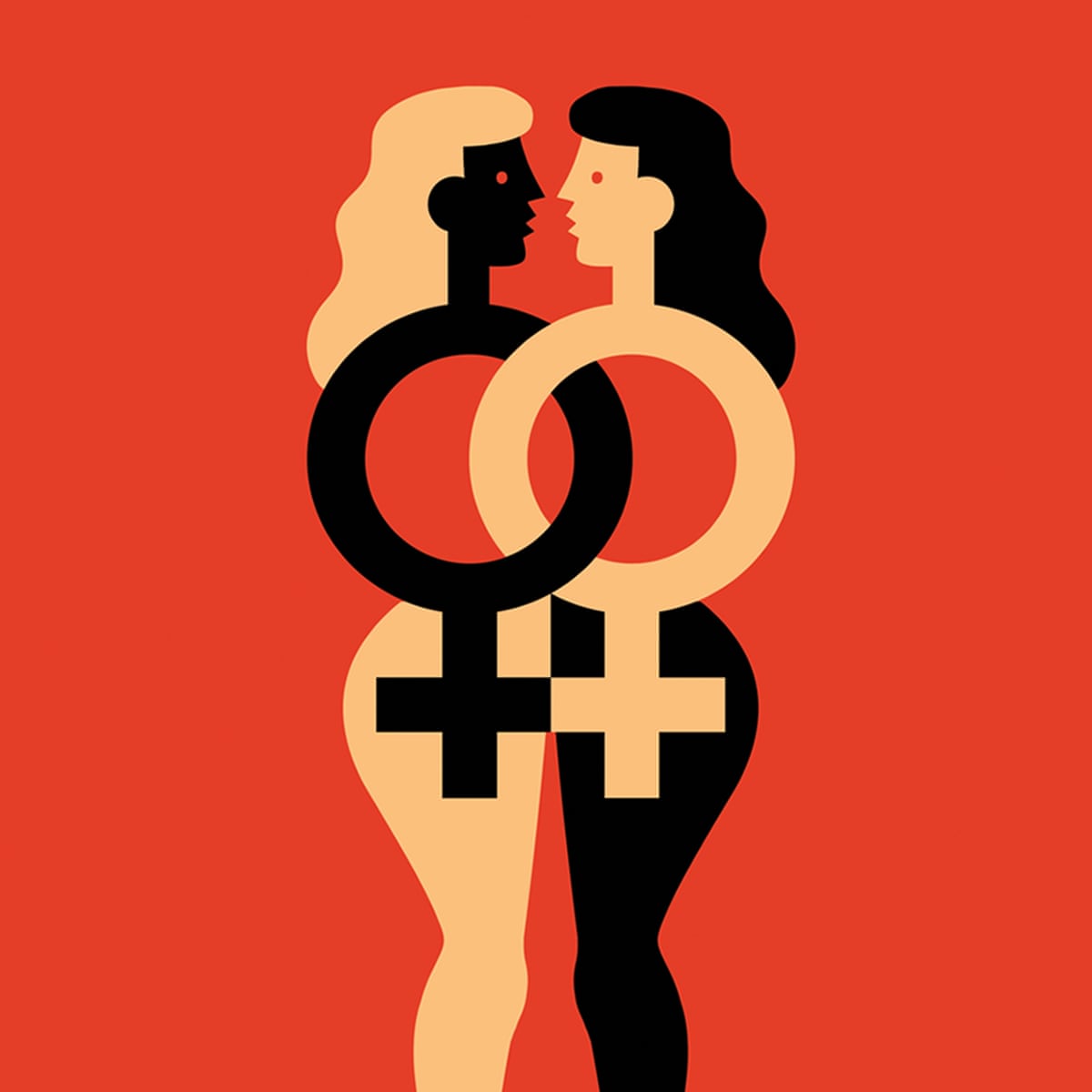 What were we to do anyway? We knew what urges were but there were no boys to experiment with, we had only us. I remember reading one of the comments on an old post here, "Homosexuality Is Not a Crime", where the commenter opined that homosexual behavior asides from genetics being a leading cause is also caused by random environmental factors. I agree totally, our environment plays a huge role in deciding our sexuality. My college experience formed a bedrock for lesbianism, I could have fallen. Some girls fell prey to their urges and to date have remained lesbians (maybe bisexuals). It was all they could make from the environment. What if it was legal and there was nothing at stake like indefinite suspension or stigma from peers? Maybe I would have fallen too.
 No disrespect to the LGBTQ community but I'm glad I didn't succumb to my urges. I love the way I feel around men especially that special someone even though sometimes he freaks out and screams at my face "YOU MOTHERFUCKING LESBIAN!!"  And what did I do to warrant that? I only squeezed his butt and sometimes tapped his ass while we were making out. He hates it, but I keep doing it lol. Why do men freak out when you touch their butt though😝?
 Did I like my boarding school experience? YES! Asides from the urges. Will my kids attend a boarding school? NO! WHETHER MIXED OR SINGLE! This is because I do not want to be a contributing party to something or a situation that has the tendency to alter their lives in a way that could be bad or good. You can never know what the outcome will be so it is best to avoid gambling. I NEED MY KIDS CLOSE.
Don't get me wrong, boarding schools are great but I think a lot of parents undermine its purpose. The majority of parents send their children to boarding schools to redeem them of their moral loss or to help manage time. If you are bad at parenting, fix it within your home, do not burden a boarding school with your primary responsibilities.
Stay Updated! Click Here To Join Our Telegram Channel
Only parents who are sure of their kids and have achieved a decent level of training and communication should send their kids to boarding school (even if I am, I still won't lol😊). Otherwise, you might end up crying over spilled milk.
Were you ever at crossroads in deciding your sexuality? Has your sexuality been tested before? Maybe in a similar or entirely different situation from mine? Also, what are your views about boarding schools? Let's talk! This should be enlightening, Kindly leave your comments below.😃👇👇
P.s. My comment plugin has developed a fault that is currently being worked on. The implication is that the only notification you will get in your mail is an approval note of your comments unlike the usual where you get a notification for my responses to your comment also. Regardless once you receive an approval email, be rest assured I have equally replied to your comment. So you can get back here to keep the conversation flow. Thank you