7
min read
The 'believe' is simple, yet it remains one of the hardest things to do especially when your supposed source of inspiration fails you one, two, and many times that you lose count. In my case, I've let 'believe' be and continued to pay no mind for whatever outcome it brings. Here's a narrative about my life as a religion nonconformist, I decided to share this part of me because …
Do you believe in God? What if I told you I do but rather than accord him all the praise and worship, I've turned a blind eye. I hope you don't get me wrong… here's what I mean…
"Fisayo, are you a Christian?" my answer was a blatant No, when my supervisor enquired, this was shortly after I declined to lead the staff prayer one early Monday morning. I bet she thought all along I was one because tell you what, I sure look it.
The Sunday of that same week we were alone at the bank for ATM duty. Then she asked, "so you are a Muslim?" No, I answered. Her countenance began to switch…"the other day I asked if you were a Christian and you said no, now you are no Muslim? What religion do you belong to?", she queried. I told her that  I am not a religious person. She was shocked and at the same time interested in knowing why.
"So you don't practice any religion? Why?" I responded "Why not? I don't want to". She said she had never met anyone who doesn't belong to a religion and speculated something happened that made me vow never to attend church again. Hmmmm…how laughable…
I get similar reactions every time someone learns I'm not affiliated with any religion. An unfun fact of it all is that I was raised by my parents as a hardcore Christian, a Jehovah witness to be precise. I used to take my bag and umbrella and knock from door to door regularly. It was my way of life growing up.
What Happened Along The Way
As time went on, I began to learn for myself, thanks to being a Witness anyway, the mandatory bible study lifestyle paid off, it inculcated in me a craving to explore the bible even more. By nature, I am inquisitive, some things started to make no sense to me so I started digging for answers by involving myself with various religious books, not only that of Christianity, I read texts from Buddhism, Islam, Hinduism, and more.
My faith in Christianity started to shake especially because the stories from other religions appeared similar to that of the bible and even a bit more logical. Take for example, according to Buddhism, Buddha before he was born, lived his previous life as a hermit and also a prince. He surveyed the world determining where he will be born. Upon his birth, he immediately started walking and talking, and a lotus appeared under his foot at every step. This is a paraphrased version of what the texts say about Buddha though. As outlandish as this seems, there are vague similarities to what Christians have been taught about circumstances surrounding the birth of Jesus Christ. I mean the immaculate conception, the neon angels appearing in the night sky singing, the star, and so many others.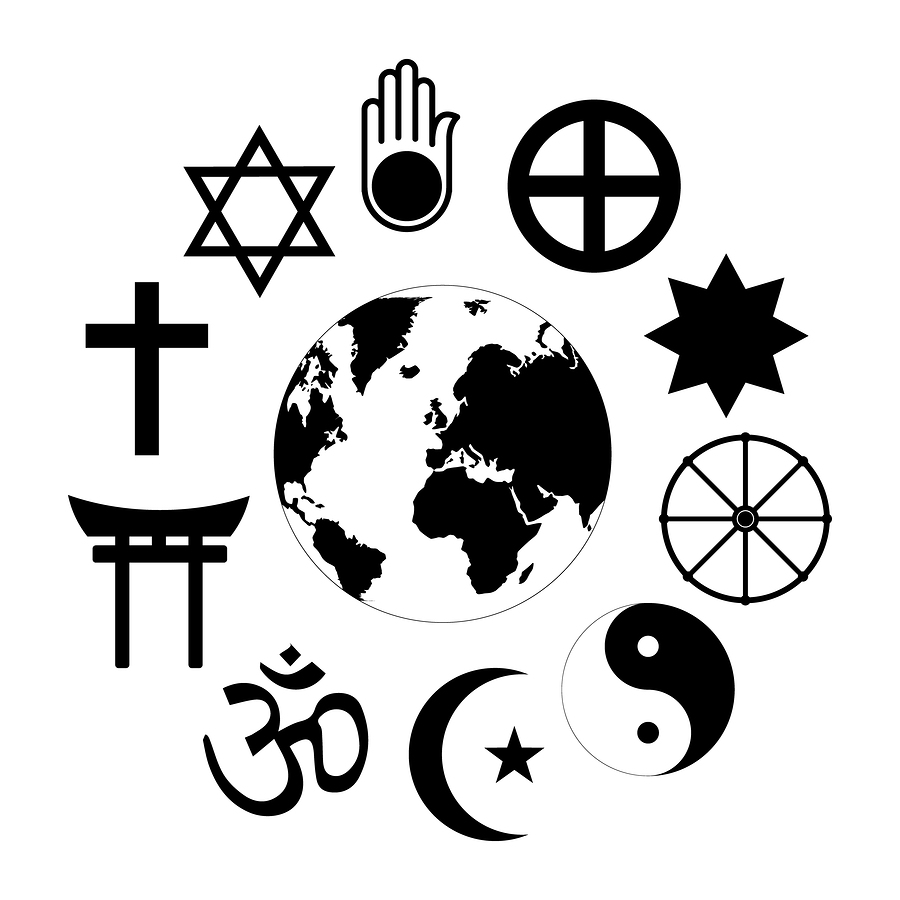 Due to numerous studies, all I could conclude was the pioneers of these so-called religions that exist were all in an unhealthy competitive race of who could write the best fables and propagate their narrative faster. Christianity which happens to be the most practised is also guilty. While Christians are quick to dismiss and tag other religion's stories as untrue, they wholeheartedly embrace the fables in the Bible. Hence, my religious foundation started to crumble.
There Is A God But…
Don't get me wrong, I believe there is a God, I just don't subscribe to the fact that he has any interest or business in my life or yours. I mean if he's interested in our lives as the Bible says, why is there so much suffering and violence in the world? Shouldn't he be able to put a stop to it? The bible makes us believe we were created in his image and likeness this means we are no different from him right? Ok so put a normal human parent in his shoes, will a parent look away from the lack of love and torment his/her child is facing if they had the power to avert it? The bible also says that God is love, why will the very personification of love stand on the sidelines watching his most precious creation suffer for so long all in the guise of trying to teach us a lesson. If Jesus Christ's blood is supposed to cleanse us and redeem us, why have we not felt the effects of his shed blood after more than 2000 years? 
For all the time I invested in studying the bible, I couldn't get satisfactory answers to these, so I lost interest in religion.
I believe there is a God because of the earth and everything therein… someone must have put all these in place or perhaps a host of many spirits or forces came together to form the earth and the leader being the so-called God we acclaim all our worship to. What I don't believe in is everything the Bible says about him, his loving nature, and all…I don't think his real personality was properly documented otherwise we would have had a proper explanation for all these happenings. 
How The Folks Reacted
Another question people ask me when they get to know this part of me is "And your family, do they know about this?" Well, when my parents noticed my increasing apathy toward religion and our religious routine, I had to split the beans. They were surprised and wore a look of being betrayed yet they sat me down to encourage and strengthen me spiritually. Unfortunately for them, it fell on deaf ears because of how strong-willed I am. However, years later,  they have grown to respect my decision. Although once in a while my mum throws some barbs at me, which I've learned to deflect with silence. 
I live right, I try to do right by people. Remember I was a Christian and I'm familiar with all the tenets and principles stated in the Bible. These ethics did not depart from me, But I don't pray since I don't believe there is a supreme being who listens. I just hope for the best. Lol…….sounds cheesy right? I love the way my life is because I am free. For me, religion constricts the mind, makes your view narrower. Your actions, thoughts, choices are all controlled.
Did You Get Me Wrong?
In case you're perplexed, I'm not an atheist. An atheist believes there is no God at all. I believe God exists. There is too much empirical evidence to believe otherwise. Our body structure, the wonders of creation, all the matter cycles ( water, nitrogen, carbon, and phosphorus) are too intricate, too complicated to have come by chance. Between the time of creation and now, a lot of things changed which remains largely unexplained. 
My lifestyle is something I am unapologetic preaching to whoever cares to listen but sometimes I observe a sort of stigma from religious folks or they immediately start to follow me up so I can belong to their doctrine. I also observed that people tag it as a socio-moral crime to not believe in God or be a religion nonconformist. Does identifying with a particular religion say so much about who we are? Does it define our personhood? Your personhood!?
To the Christians/Muslims (or whatever religion) out there, why do you emphasize so much importance in believing in God? If you are a non-conformist or an atheist, I'll like to learn about your experience too, especially the events surrounding the last straw before you backed out from religion completely. Let's talk, perhaps I could find my way back home reading your nuggets on religion. Kindly leave me a comment below.😅👇👇
P.s. The comment plugin has developed a fault which will hopefully be fixed soon. The implication is that the only notification you will get in your mail is an approval note of your comments unlike the usual where you get a notification for responses of the admin to your comment also. Regardless once you receive an approval email, be rest assured your comment has been responded to.   So you can get back here to keep the conversation flow. Thank you